"Dummy load": initially, a generator that consumes less energy than the optimal threshold
What is a generator set
A generator set is the assembly of:
a thermal engine (gasoline or diesel)
an alternator.
It will thus provide an electric power, necessary to supply an equipment or an electrical installation.
How does a generator set work?
A generator set must operate at nominal power .
If not, risk of damage appears. The thermal engine is damaged and causes premature wear of certain components.
When the grid fed by the generator consumes less energy than the minimum threshold proper operation of the generator, a so-called "fictitious" load is engaged . It thus makes it possible to consume the necessary energy and reach the nominal threshold.
It is important to avoid over-sizing a generator set by calibrating it to the required energy needs.
What type of load bank to choose?
Several solutions are possible to set up a "ballast" or "dummy load" load bank depending on the installation constraints and the operation of the equipment:
The generator set radiator or the air duct is accessible : use a "tunnel" type load bank cooled by the generator set radiator. Economical and easy to integrate.
No access to the generator set radiator or to the air duct : install a load bank outside the generator room. Often outdoors: roof, parking…. In general, a natural or forced ventilation load bank is used depending on the power dissipated.
All of our load banks can be delivered alone or with a management cabinet manual or automatic.
The range of "Dummy load" load banks from METAL DEPLOYE RESISTOR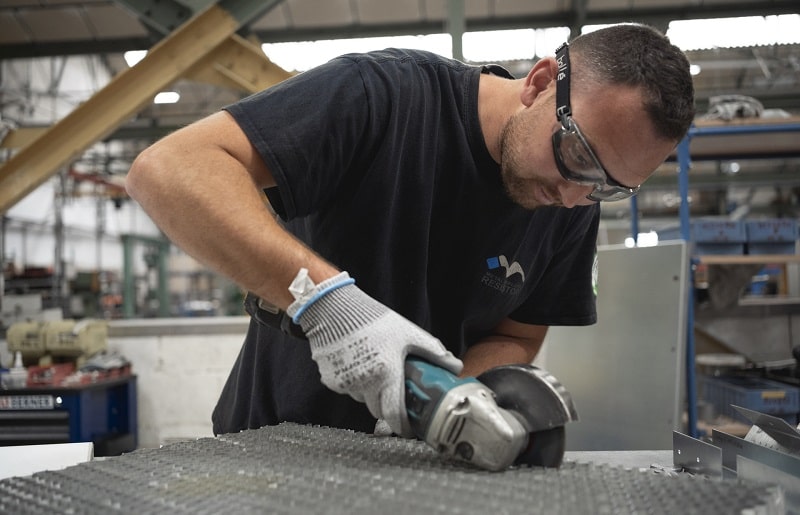 METAL DEPLOYE RESISTOR is at your disposal to define the specific parameters related to your needs.
✓ French know-how
✓ Global standing
✓ An answer for all powers and tensions
✓ Certification and quality standard
✓ Constant innovation with a test laboratory and an R&D unit