High power electrical installations, for use forindustrial direct current , often generate disturbances on the electrical networks.
These disturbances will then modify the behavior of the sensors and trigger the electrical safety devices The objective is to remove unwanted harmonics in order to:
improve signal quality
and therefore the efficiency of the installations.
A role played by filter resistors , in particular filtering pre-resistors (PIR).
METAL DEPLOYE RESISTOR offers a range of filtering resistors, discharge resistors and pre-insertion resistance (PIR), as a solution for improving the electrical signal.
Filter, discharge & PIR resistors
2 types of filter resistors: static compensators SVC and HVDC system
SVC station, to compensate for the circulation of reactive power on the electrical networks
Static compensators – SVC, improve:
power transmission,
distribution performance,
reactive power control.
Inductors and capacitors are used to divert harmonic currents in the resistance where they are dissipated safely.
HVDC system, transmission of electricity in high-voltage direct current
In HVDC LCC (back to back / point to point), the converter stations are polluted with numerous harmonic distortions which must then be filtered: filter alternating current – AC and direct current – DC .
Pre-insertion resistor limits the charging current
When the station is powered on HVDC VSC , the pre-insertion resistor limits the charging current of the capacitors and the cable. When the station stops, the DC cable remains charged (High capacity), the energy must be discharged into a resistor (cable discharge).
When VSC is connected to wind farms for example, if the AC grid is faulty and cannot receive power, the wind turbines must be slowed down (DC Chopper).
A wide range of filter resistors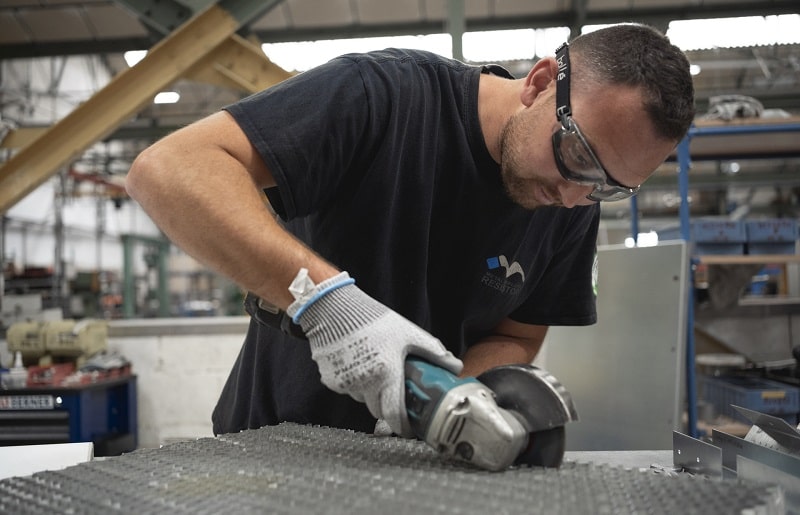 METAL DEPLOYE RESISTOR is at your disposal to define the specific parameters linked to your resistance needs, depending on the market.
✓ French know-how
✓ Global standing
✓ An answer for all powers and tensions
✓ Certification and quality standard
✓ Constant innovation with a test laboratory and an R&D unit
Our range of resistors meets the international standards .