METAL DEPLOYE RESISTOR, is placed in world leader in braking resistors from 100kW to 500kW for all types and sizes of variable speed drives.
A braking resistor is used to:
control a load in a completely secure manner.
protect the variable speed drive
operate lifting equipment such as elevators.
High-performance calculation tools provide resistances capable of dissipating significant current in order to preserve your equipment.
Tailor-made projects equipped with braking resistors at the requested voltages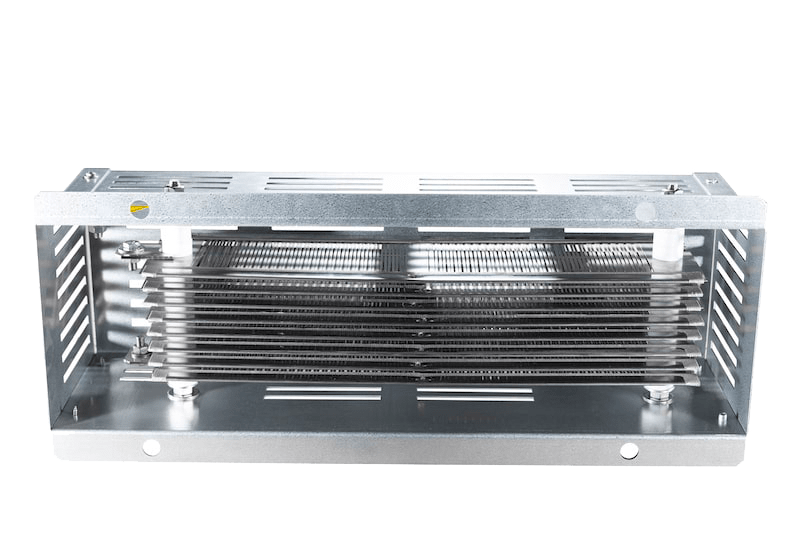 The main clients in the sector trust METAL DEPLOYE RESISTOR, for example …
La Défense in Paris: all elevators are equipped with our 400kW resistors.
Otis: with the supply of our 500kW resistors.
A range of braking resistors for all your voltages
METAL DEPLOYE RESISTOR offers a complete range of braking resistors adapted to your powers from 1 kW to 600 kW and other degrees of protection on request.
Among the other braking resistors in the range:
METAL DEPLOYE RESISTOR is at your disposal to define the specific parameters related to your braking resistors needs.
Our range of resistors meets the international standards .